Jose Mier Sounds the Alarm for Sun Valley
The recent Bond fire in Orange County California only goes to bolster my previous Jose Mier post about fire danger in Sun Valley. You only have to look at the dry foothills here above our community to see that the possibility fire is ever present. If you read the news articles about the Bond fire, fire officials are warning that dry conditions and low humidity coupled with gusty winds can spread the fire which is currently more than 40% contained.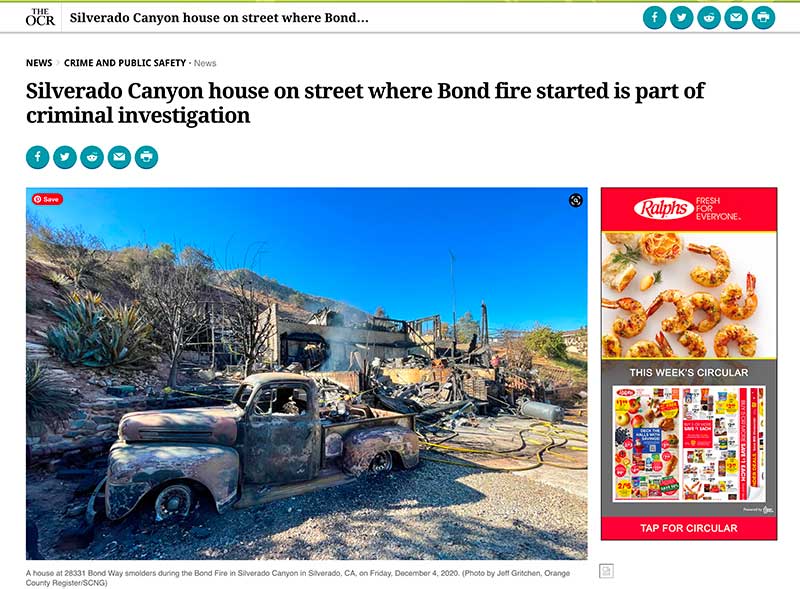 No cause for the Bond fire has been given but authorities are investigating a house on the street where the fire began which appears suspicious. If, for some reason, it's determined that something occurred at this house to start the blaze which has burned more than 7000 acres, it only goes to show that anything can be the cause of the fire. When all is said and done, the cause may be irrelevant. It's the damage, inconvenience and frustration the residents have to deal with each time there's a fire that is most important.
Once again I, Jose Mier, am urging Sun Valley residents to be extremely cautious and take precautions, first of all to prevent the outbreak of a fire and second, to prepare your homes and land so that, should a fire break out they are is as safe as possible. At the risk of repeating myself this means clearing brush away from structures to create a buffer zone so that the fire cannot easily reach those structures.
I know I sound like a broken record but if we look at what happened in Orange County with the Bond fire we can easily apply the lessons to ourselves in Sun Valley.
Summary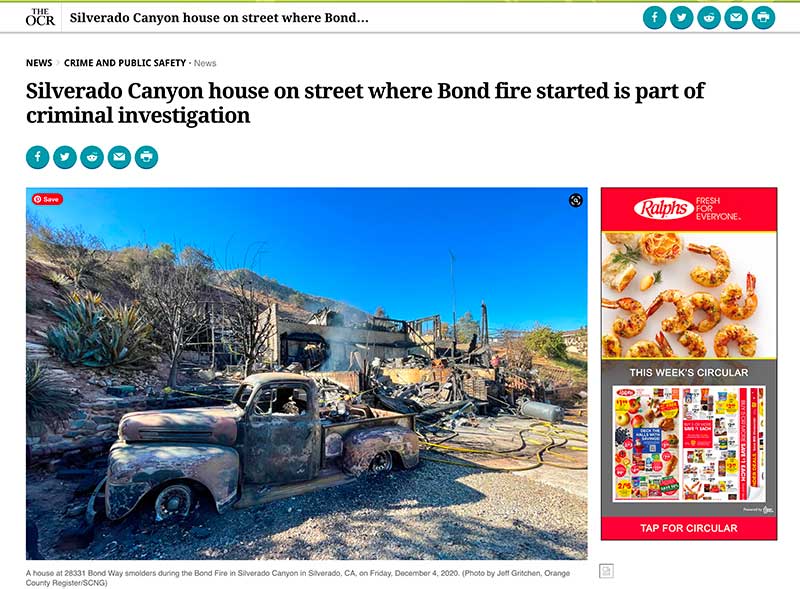 Article Name
Bond Fire Proves December Not Immune to Fires
Description
Jose Mier warns Sun Valley to be vigilant against fire danger. The recent Bond fire in Orange Country shows December can still bring fires.
Author
Publisher Name
Publisher Logo