Decreased Fire Danger: Finally
Jose Mier Sun Valley posts in the proceeding months have touched on the aspect of the fire danger not only in Sun Valley but all of Southern California. As we move into January, traditionally one of the wettest months of the year, that danger is decreasing rapidly.
A check of the extended forecast for the Los Angeles area on myforecast.co shows several wet days this month which is welcome news. One need only look at the Verdugo foothills which overlook Sun Valley to see how dry our area is. We don't need long memories to remember the La Tuna Fire of 2018 which quickly engulfed the hillsides facing our community. Thankfully the damage to structures was minimal.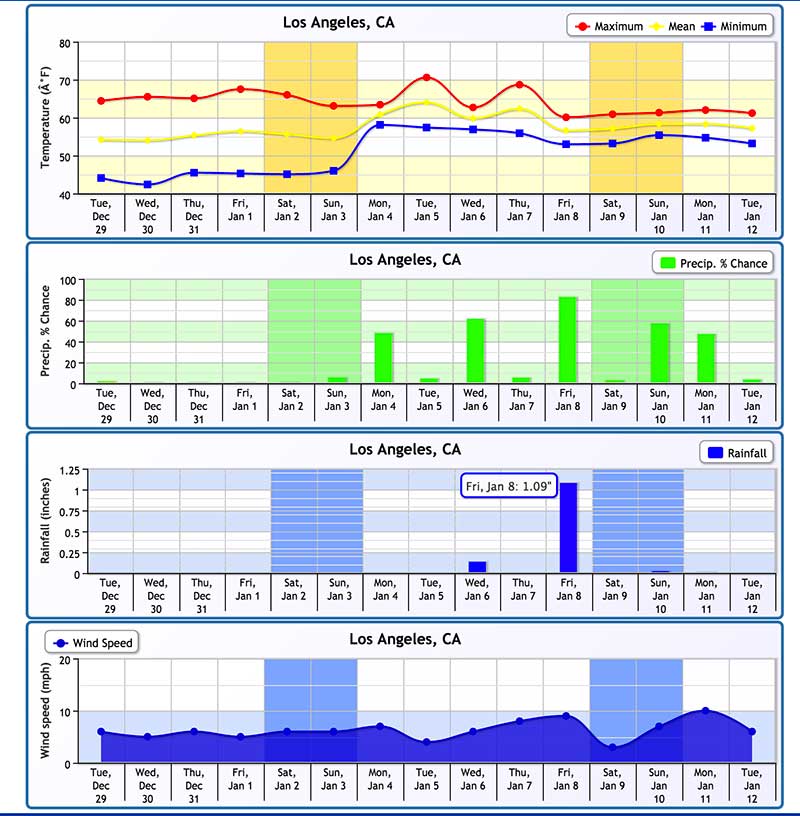 January's reign will give us a much-needed respite from the worry of fire. With the rains will come greener hillsides which are less prone to combustion. Higher humidity levels also help keep the danger of fire at bay.
Rain in Sun Valley does not come without its own problems though. As we well know Sun Valley is prone to flooding in some areas and those areas that were burned in the aforementioned fire maybe at a greater risk of mudslides. A saturated ground also increases the possibility of trees falling. I've actually seen this happen twice in my neighborhood. Still, the rains and wet weather are very welcome. I would only add that, when things are dry enough to do so, make sure the brush around your property— especially if you live in the foothills—is cleared an acceptable distance from your home. We may have a respite due to the rains but that doesn't mean we don't need to remain vigilant.
Summary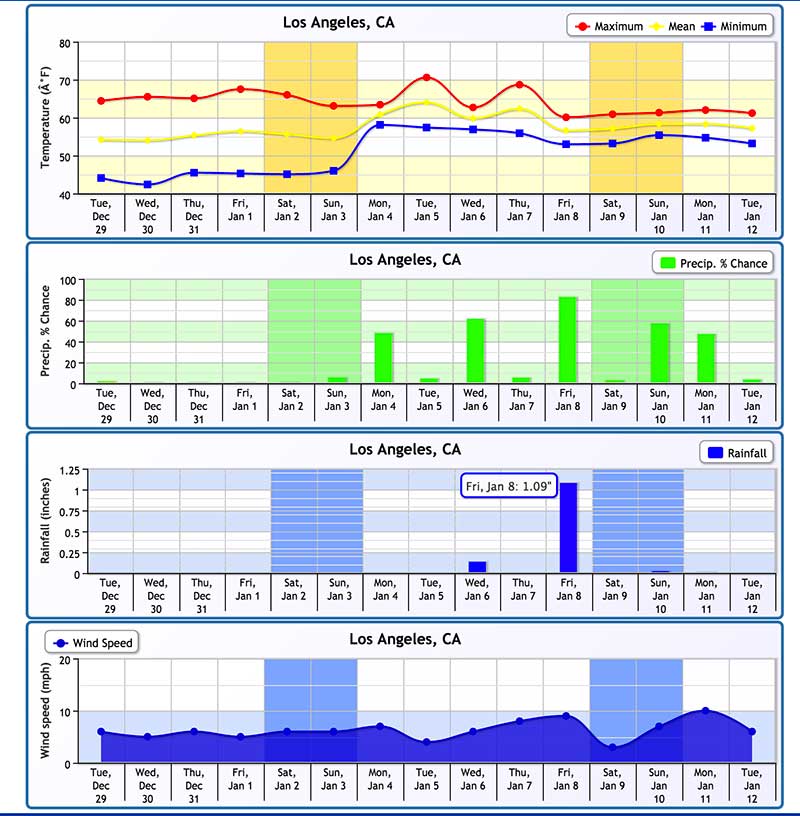 Article Name
Jose Mier on Sun Valley Wet January
Description
Jose Mier's Sun Valley forecast calls for rain. Increased precipitation this month means less chance of fires in our hillsides.
Author
Publisher Name
Publisher Logo