Wealth of Info at Fingertips
Jose Mier again with more Sun Valley California information. I don't know if I've been hiding under a rock for the last two years but in all my searching and writing a blog posts about our community, this was the first time I've had a chance to check out Trulia.com. I merely did a search for Sun Valley California and clicked on one of the top results. Boy, was I surprised Trulia has just about all the information you want to know about a specific community. In my case I was searching for our neighborhood of Sun Valley, our little enclave of greater Los Angeles.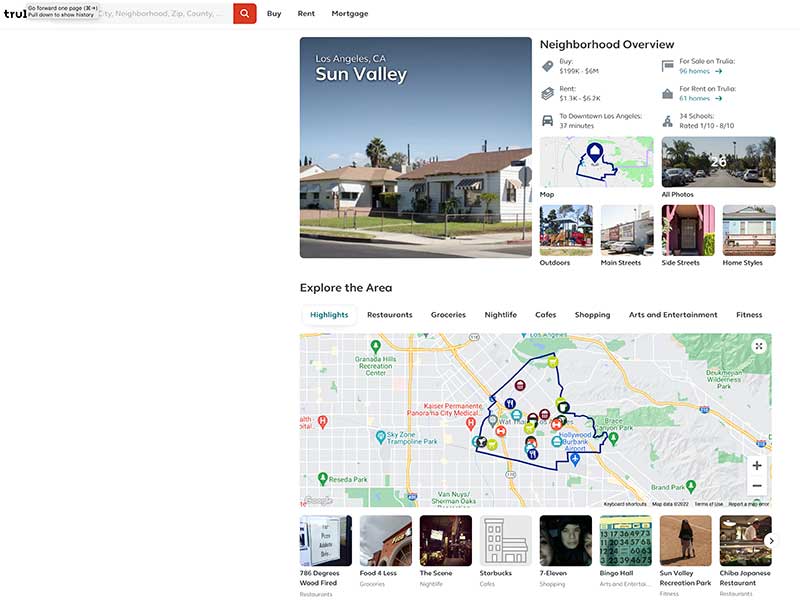 In the past I've used a number of different tools online defined demographic or geographic information about our city. Some have more information than others. For example I would check out real estate sites for Home prices or maybe the Los Angeles times website for a map of Sun Valley. I also use Google to find different things like things to do in Sun Valley or explore different restaurants in the area.
With my discovery of Trulia I have just about all that information on one page. Not only can I see a map sun Valley with places of interest, but on the same page I have pictures of the community which gives visitors an idea what city is like before they even step foot inside our Borders. I like the fact that this website provides a visual information including what our main streets like Sunland Boulevard look like, as well as the different styles of houses that you would find in our community.
Financial and demographic information or also readily available and You can see at a glance what housing prices are, how many homes are for sale in the area and even informational schools. Of course this all makes sense because Trulia is a real estate website and they want to sell houses. Those of us who are contemplating moving into a new area do all the research we can find out whether or not we should purchase a home or rent an apartment in that area, so this website gives people a birds eye view of any community you may want to investigate.
As the number one proponents of Sun Valley California I welcome Trulia.com as an adjunct to my own site is something that I can point to when people ask me about Sun Valley. Of course locals are going to know the intricacies and ins and outs of any community and that's why keep publishing information about Sun Valley. As with any community there's more than meets the eye and so it takes a local like me, Jose Mier to give a really complete picture of our community, one which I think this unique among all the other cities and locales in Southern California.
Summary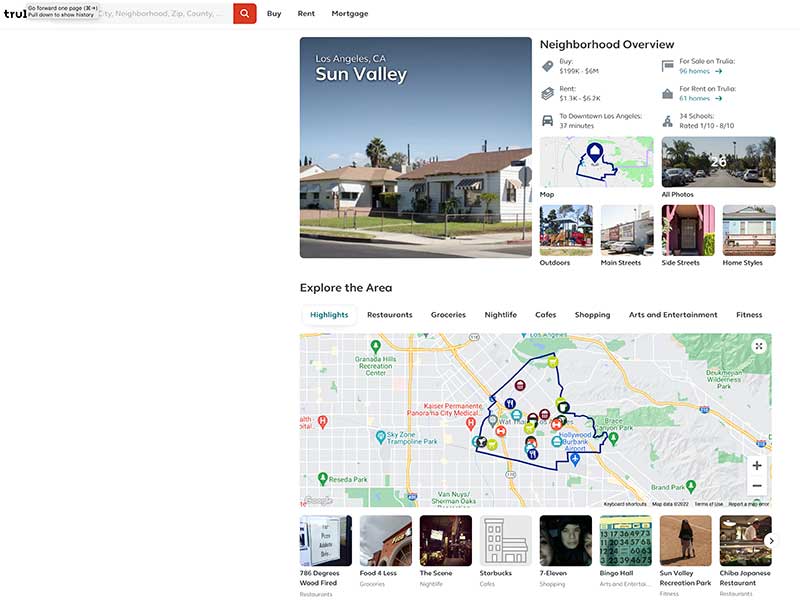 Article Name
Sun Valley, CA Trulia Tour with Jose Mier
Description
Sun Valley, CA is home to Jose Mier and much more. Jose gives a quick rundown of Trulia.com as a helpful tool to explore our city.
Author
Publisher Name
Publisher Logo