Jose Mier is Glad We're Not Burbank
On a recent trip through the state yours truly, Jose Mier, happened to stop in Weed, California. Motorists usually stop there for one of three reasons:  food, gas or T-shirts. It just so happens that I selected two of those items, gas and T-shirts. Why T-shirts? Well, everybody loves a T-shirt with a big word WEED emblazoned on it. It's always good for a chuckle and I'm sure the Weed, California T-shirt store does of brisk business.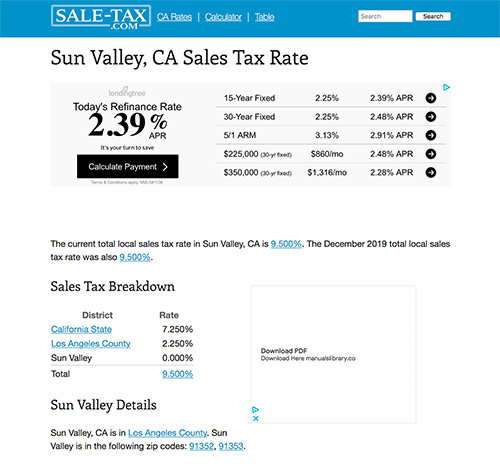 Looking at the receipt for my purchase I noticed the sales tax was on the low side. I had to do some quick calculations to figure out that it was 7.5%. I guess I've become jaded living in Sun Valley and being used to paying 9.5% so it 2% difference is like money in my pocket.
It seems like we're bombarded with sales tax in the state. Go over the border to Oregon and there's no sales tax. Oregon seems to do just fine without it so why can't California? I think California indulges in a lot of questionable programs but now more than ever, especially during this pandemic we're going through, would it be too much to ask for California to reduce its sales tax? At the very least I would call for Los Angeles County to suspend its sales tax to allow those of us who have been affected by COIVD to keep more of our hard earned money. A high sales tax combined with outrageous gasoline taxes make it more difficult to live in the states than in others.
Comparing us to yet another state, take a trip to Las Vegas and you'll be astounded by the low gas prices. I know our state gobbles up as much money as it can get its hands on but it would be a gesture of goodwill to suspend some of these taxes at least for a short while. Those of us with regular jobs and especially those who have lost their jobs due to the coronavirus have had to make do with much less while the state continues to take more and more of whatever money we have.
The sales tax and other taxes are the dark lining of the cloud which is life in Sun Valley, but thanks to a lower cost of living we still have it better in other areas of Los Angeles County. And I do take some solace and the fact that we are not Burbank. Our neighbor to the east has the highest sales tax rate in the state at 10.25%!
If you're interested in finding out but the sales taxes in any city in California take a look at Sale-Tax.com. They display the sales tax rates for every city in California and it can be eye-opening. And even though we got a 9.5% sales tax in Sun Valley it is an incentive to keep our money here rather than spending it within the bounds of our profligate neighbor, Burbank.
Summary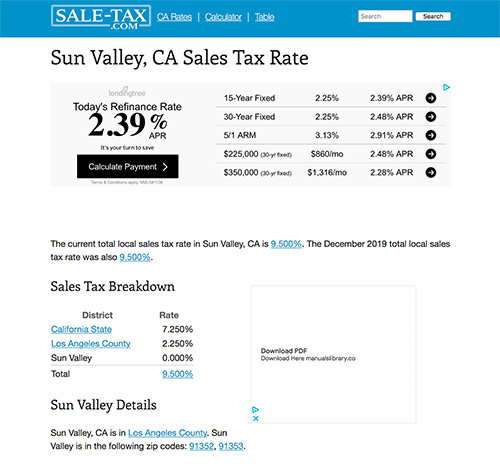 Article Name
Description
Jose Mier discusses Sun Valley's high sales tax rate compared to other California cities. Sun Valley, however, is still lower than Burbank whose rate is 10.25%.
Author
Publisher Name
Publisher Logo