Jose Mier Overview of I-5 Sun Valley Progress
If you're Sun Valley California resident, there's probably a 99.9% chance you're on the 5 freeway every day. I know I am. That means I see the progress on the freeway construction regularly. If you haven't noticed, there are new pillars and a new retaining wall in the middle of Interstate 5 at Burbank Boulevard. The new bridge will be placed atop these pillars and span the freeway.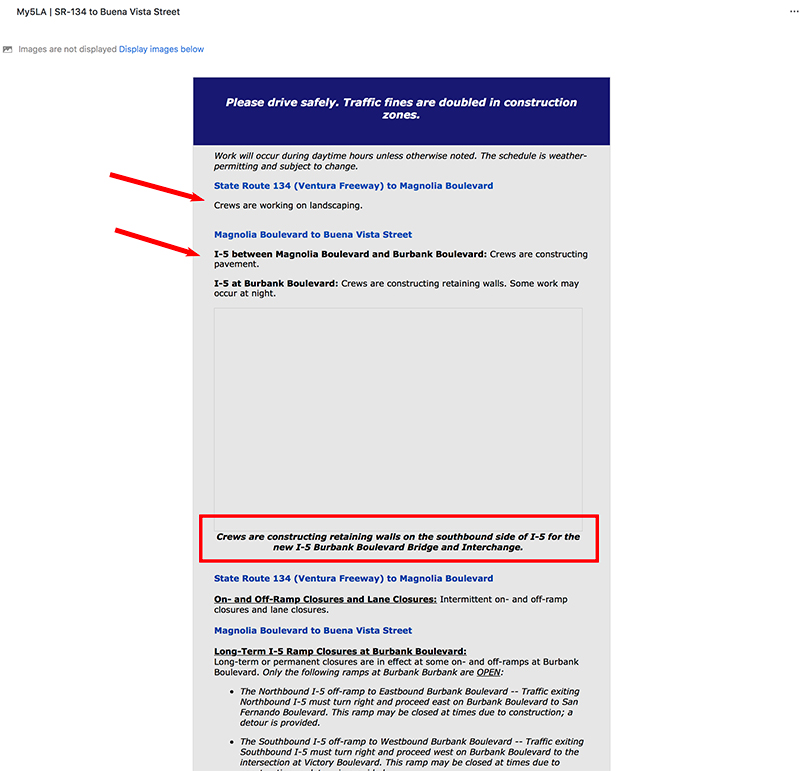 As a Sun Valley resident I personally want and need to know when my freeway travels will possibly be interrupted by construction. Thankfully, most of the construction work is being done at night but since my business depends on getting products to clients all around Southern California I need to use the freeways quite often. That's why I have signed up for email alerts on the my5LA.com website. These email alerts will tell me what construction is being done and how it may affect traffic so I can make alternative arrangements if I need to.
I've talked about my5LA.com before but certainly while we're in the midst of freeway construction it's really helpful for everyone to subscribe to the email blasts and keep informed. My5LA also posts twitter tweets so if you subscribe to their Twitter feed you can get even more regular updates as well.
The latest email I received from my5LA detailed certain construction on our Sun Valley portion of the freeway. This includes landscaping that's being done from the 134 freeway at the south end up to Magnolia Boulevard. I was also happy to see that new pavement is being installed right now. After having complained about the bumps and potholes on this stretch of freeway for years I may finally get shut my mouth.
We are going to be in the midst of construction for another few years so as a public service I encourage all Sun Valley residents to stay informed about freeway construction. Let's hope when everything is complete our little slice of Southern California can be proud of the state-of-the-art freeway system.
Summary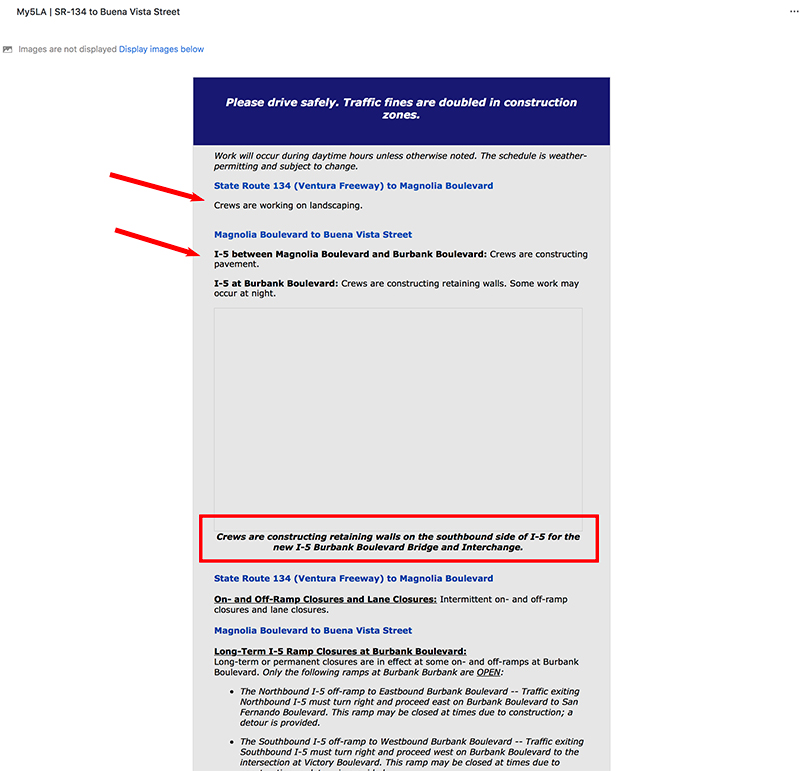 Article Name
Burbank Blvd. Bridge Construction Update
Description
Jose Mier updates Sun Valley area construction progress on Interstate 5. This includes new landscaping and pavement.
Author
Publisher Name
Publisher Logo