Jose Mier observing Sun Valley once more.  From the very beginning of this blog I've been a strong promoter of business in Sun Valley, CA. With the onset of the coronavirus and subsequent recommendations for people to stay at home, the tone of my recent posts has been rather negative, even for me.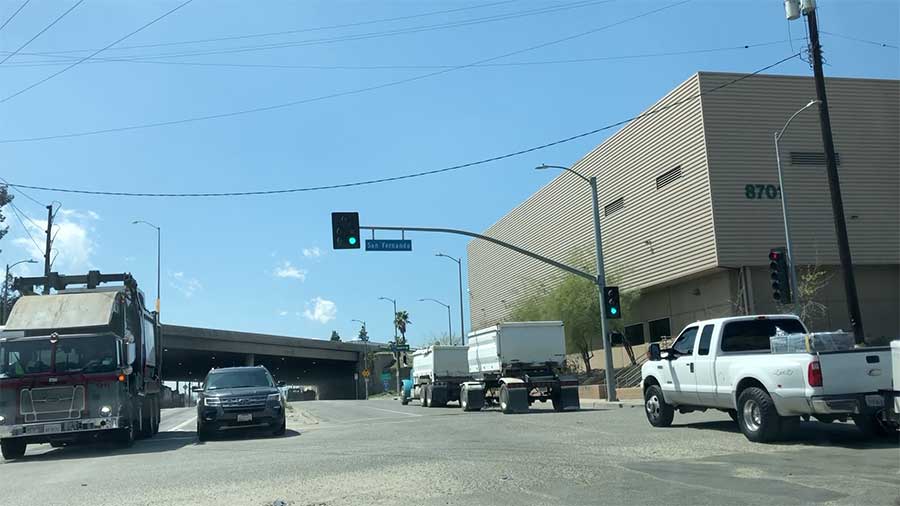 However, I think I have a little bit of good news to report. Occasionally I'll take a drive through Sun Valley to gauge how things are going during our quasi-quarantine. Of course I never leave the car and go right home when I've finished but today revealed something different.
I have previously driven through more residential areas of Sun Valley, checking out the number of people out and about or how many businesses I can see open or closed. For the most part things looked a little dampened. This day, however, I took a different route through some of the more industrial sections of our community and found a fair amount of activity.
For better or worse (depending on who you talk to) business (industrial, that is) appeared to be normal. On my drive along La Tuna Canyon I passed or was passed by many trucks hauling rocks, stones, cement or other industrial products for which this part of Sun Valley is well known. L.A.'s garbage trucks were also rolling, just like at any other time.
Traffic overall was only a little bit less than usual, but on the big thoroughfares like San Fernando, trucks were everywhere.
To me this means at least a portion of Sun Valley is continuing to work. And it's not surprising, given that during these times America's truckers have had to shoulder a lot of the burden to keep our country supplied. They deserve our praise and thanks. So to all you Sun Valley truckers. Keep on truckin'!