Jose Mier reporting again. The big Sun Valley shutdown of the Interstate 5 freeway over this past weekend ended earlier than planned and the Burbank Blvd. overpass/bridge was demolished.
Apparently the work progressed faster than anticipated and the freeway was actually reopened by midday on Sunday afternoon rather than by the wee hours of Monday.
I observed the freeway from a distance (in the hills above Sun Valley, looking down on the I-5) at around 1 pm on Sunday and was able to observe a cluster of cars with flashing lights parked just north of Burbank Blvd. I did notice that there was actually northbound traffic on the freeway as a few cars passed my vantage point while I was looking.
I and my associates wondered why there were any cars at all on the freeway. It looks now like the traffic was allowed back on the freeway since the demolition was complete.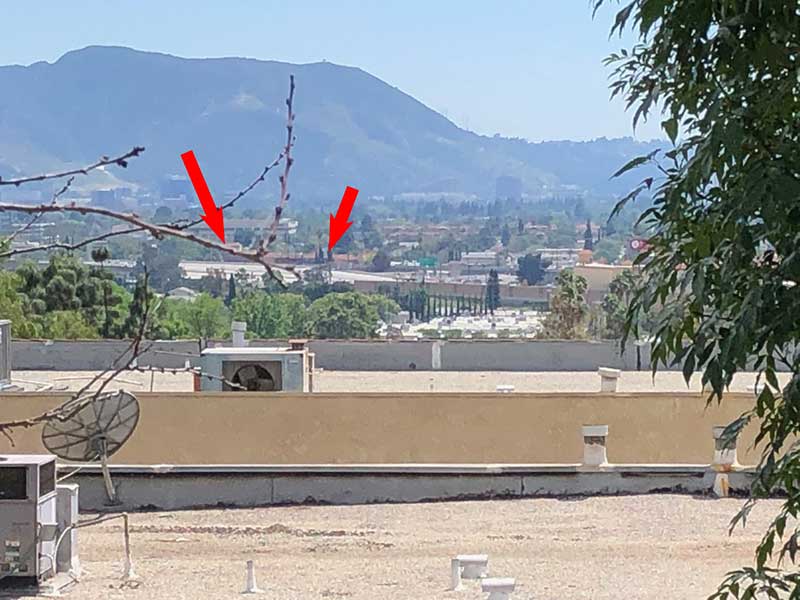 A local news article goes into more detail about the success of this project and the reopening of the freeway.
With traffic back to normal levels (normal, that is, for coronavirus-reduced-capacity) another look at the freeway without the Burbank Blvd overpass will be in the offing. Stay tuned to this blog for more updates on the changing face of the freeways through Sun Valley, CA.