Jose Mier reports on news of interest to Sun Valley, CA.
Jose Mier's Restaurant List: #2
Here we are once more thinking about the current situation and what we can do about it to keep Sun Valley business doing business as long as possible until we return to—dare I use the word?—normal.
I used to like going out to eat, especially on the weekends, but that luxury has been snatched away for a long, long time. I can find some comfort in knowing that my Sun Valley restaurants are still open in some way and if I really want a particular food I know I can get it through take out. It's not the same as actually sitting down at a table in a restaurant and being served which is part of the attraction of dining out. Still, if it's just the food I want, I can get it.
I think it depends on the day, or how many days or weeks since I last ate a particular style of food that makes me think I want (or need) it again. Sometimes it's pizza and there's no shortage of that, especially with delivery from places like Domino's or Little Caesars. Sometimes it's Mexican and I just get a craving for that perfect taco. Other times it's a burger and thank God for drive throughs. I can get my fix. Now, however, the craving for some good Chinese food has hit me and inspired me to highlight another one of our Sun Valley eating establishments: Mandarin Terrace.
Jose Mier Chinese Favorite: Mandarin Terrace
Again, I write about Sun Valley so I want to promote our own Sun Valley restaurants. For this post I am choosing to showcase yet another Sun Valley institution: Mandarin Terrace. This Sunland Blvd fixture (like The Ramp which I highlighted earlier) as been a Sun valley sight for years. Like other long-term eateries on the landscape, locals know it well and it's the go-to Chinese restaurant for many of us.
If you peruse their website you'll find some information about the place. In Chinese the restaurant is called "The West Lake" and the owners say that the area on which the name is based is a delightful, scenic part of China near Hanchou. They stress the quality and freshness of their ingredients—something I can attest to.
If my waistline were no object I'd start with the assorted appetizer dish (so much to love!) and maybe the Wor Wanton Soup. I'd go for the Sizzling Pan Fried Noodle Combo and I'm also drawn to the Sweet and Sour Pork (a must-have for me). I'm feeling adventurous now so despite everything I'll also go for the House Famous Crispy Roast Duck (their version of Peking Duck). If you haven't tried Peking Duck, you should and Mandarin Terrace is just the place to try it.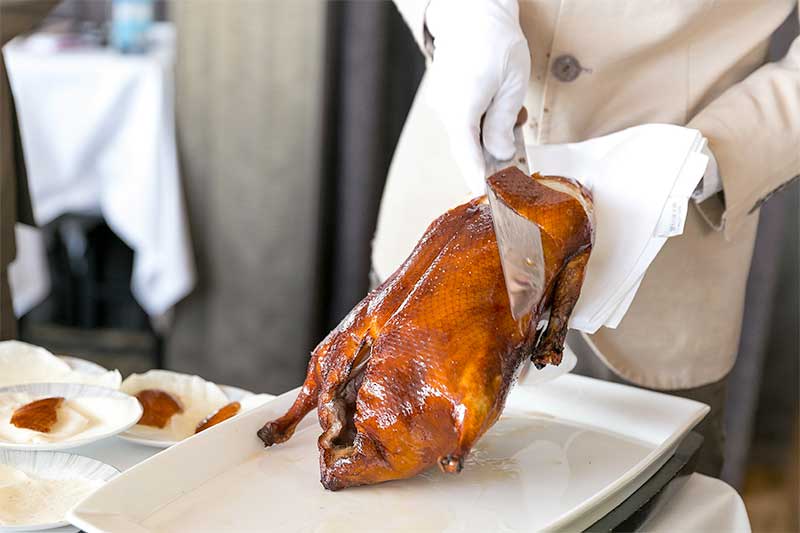 Sun Valleyites already know the location but here it is anyway: 8815 Sunland Blvd, Sun Valley, CA 91352.