Vitamin D Aplenty
If you thought you could go to Costco and not have to wait in line you were mistaken. As Jose Mier found out this past weekend, lines are still a sad reality of life in Sun Valley.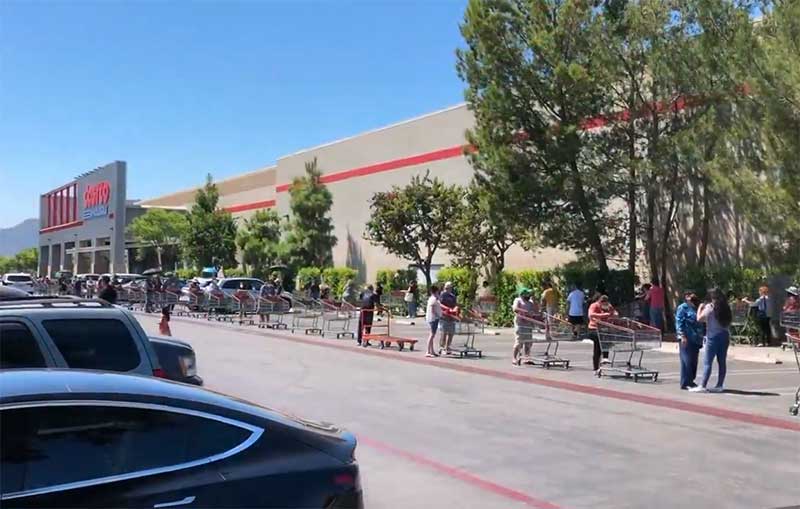 The lines at Costco on August 2, were several dozen people long, although others kept coming and joining the line, making it even longer as we waited. It took about 10-20 minutes to get from the end of the line to inside the store and we were in the hot sun the whole time.
August temperatures have crept up into the 90s although we joined the line at about 10:45 in the morning and the temps hadn't reached their peak. Still, in the midst of the coronavirus we were in a great position to produce a lot of Vitamin-D as we waited. If in fact Vitamin-D does help prevent or mitigate the virus then this was an unexpected benefit.
It looks like lines are a fact of life in Sun Valley as they are in the rest of the state while we wait (and wait) for an end to the new shutdown and an ultimate end to the pandemic.  It looks like we've all gotten used to it as the crowd was silent and resigned to waiting. However, it does seem like all these little things have a cumulative affect on our mental health. Just knowing that things are not "normal" is kind of depressing.
We should be grateful that our stores like Costco remain stocked with pretty much everything (although you can see the changes in the meat section). As we keep saying on these pages, we still have to hunker down and ride this virus out. Hopefully the end of the pandemic is closer than we think.
Summary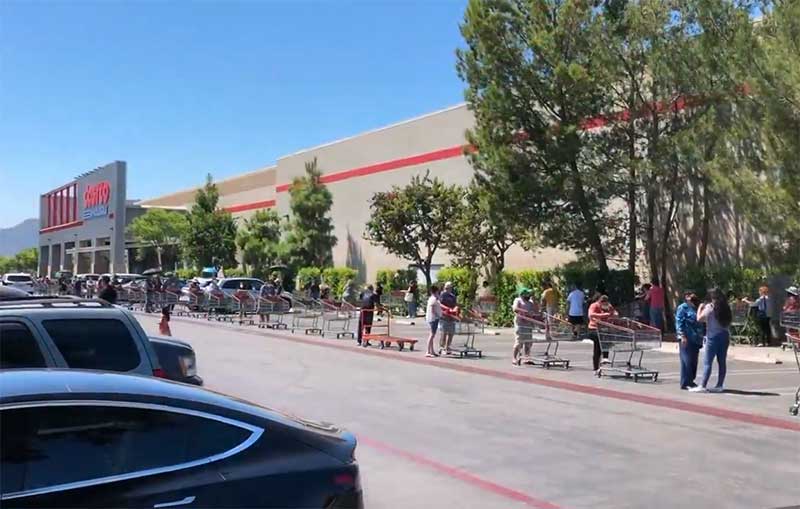 Article Name
Wait With Jose Mier: Sun Valley Costco Still Has Long Lines
Description
Jose Mier gauges the wait at Sun Valley Costco.
Author
Publisher Name
Publisher Logo