Jose Mier on Fire's Spread
Jose Mier on the ground in Sun Valley. I have some good news and some bad news. The bad news first. The Bobcat fire which is still burning north of Pasadena in the Angeles National Forest has now become one of the largest fires in Los Angeles County history. As of last night the fire has earned more than 100,000 acres and is yet only 15% contained. If you look at the map embedded on this page you can see how huge a swath of the mountains this fire has consumed. It has scorched the San Gabriel Mountains from the outskirts of Altadena on the south all the way north to Pearblossom.
1600 firefighters are battling the blaze as I write this. It's not hard to understand, when viewing a map of the fire, why our air has been so smoke-filled for the past few days. The amount of fuel available to this fire is substantial in the fire continues to consume brush and trees that are in the area. From west to east the southern edge of the fire spans from Altadena, just north of Pasadena, all the way east to just north of Glendora.
High winds and low humidity have also contributed to the growth of this fire. If there's any good news to be had it's that our Sun Valley air quality has been much improved over the last few days. According to the weather underground website the air quality in Sun Valley California is still unhealthy. However, when you can actually see in front of your face, and ash isn't covering your car when left outside, that's positive in my book.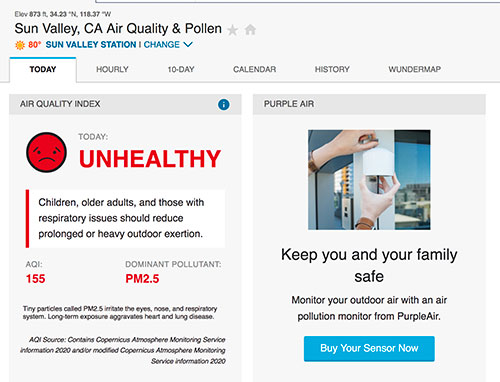 The last few days have been relatively clear and we can actually see blue skies, plus there is no odor of smoke in our area. I know that the Bobcat fire continues to burn and will continue to affect the air in our community but the visibly cleaner air is something we can be grateful for right now. I will continue to update Sun Valley on the progress of this and other fires and the associated air-quality.
Summary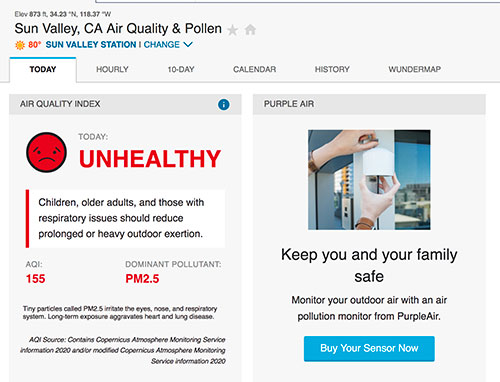 Article Name
Sun Valley Bobcat Fire Update
Description
Jose Mier reports on the Bobcat fire progress and the improved air quality in Sun Valley, CA over the past few days.
Author
Publisher Name
Publisher Logo