Google Search Shows Beautiful Photos
Exploring sun Valley online, for someone like Jose Mier,  your local resident and proponent, daily task one that is met with  anticipation and joy. That's because of this Little, forgotten enclave in the eastern San Fernando Valley is home to many underappreciated treasures. So, even a long time resident like Jose Mier can unearth  surprises even having lived in decades in this city.
One such surprise is a relatively new feature of Google's search engine,  namely photos. When performing a search for a geographical area Google will return relevant information including its own maps listing and points of interest. Along with thumbnail history of a particular area, Google is kind enough to add user generated photographs of this geographic area. In the case of a Sun Valley search the photos served up by Google include Random photos of shopping areas and foliage as well as an  expensive you from one of the or desirable homes in the area, nestled in the Verdugo foothills, with a sweeping view of the valley floor below and even neighboring North Hollywood's Wat Thai Temple.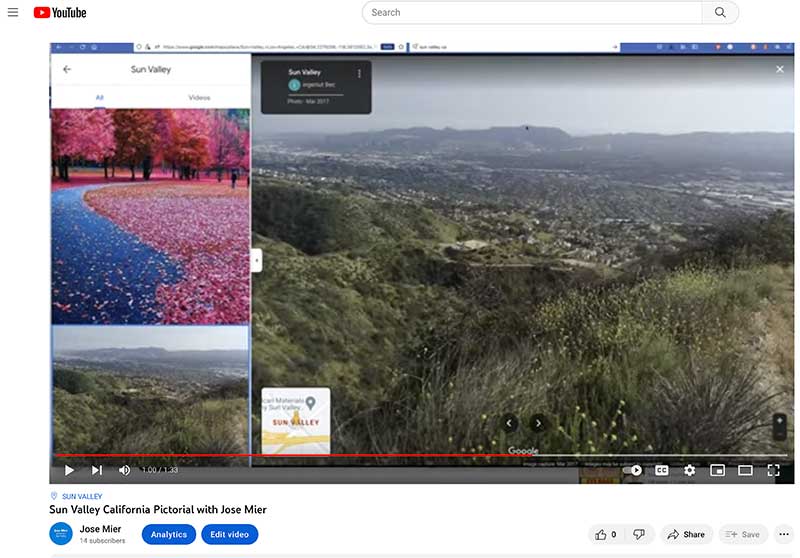 Some of these photos in the areas they contain are totally new to Life time residents and as such provide additional ideas for Things to do and places to visit. A stranger to the area – say, someone who intends on visiting the Los Angeles area for business or tourism–perusing these Google photos provides them with insight to a community like Sun Valley that's even more complete and they could get by Reading a City website for site dedicated to tourist activities in the Los Angeles area.
User Generated Content
The great thing about these Google photos is that they are in fact what's referred to as user generated content. Most often your CDs the forms of video reviews or recommendations by real people instead of paid actors or sales people. Consumers tend to react more favorably to a review when it looks like it's been done by a real person– Regardless of whether that person just being remunerated for his or her review. Likewise, Photos taking by residents of an area are oftentimes candid and show the area as it really is, warts and all. For a community like Sun Valley California, having these community photos available online can be a great selling point. The whole point of this particular website, which you are now reading, is to promote Sun Valley and any tools that help in that process are welcome. Like all cities, sun Valley has its share of less desirable neighborhoods and that's evident in some of the photos available on Google. Nevertheless, the majority of these user generated Photos shows a community blessed with lush vegetation, dramatic Mountain views, Blue skies in a temperate climate. Without even mentioning the other enticements sun Valley provides to out-of-town visitors, each one of those items speaks for itself. Those fellow countrymen living in freezing areas such as Minnesota Buffalo New York, I feel, would jump at the chance for a trip to the Sun Valley area, especially during these cold winter months.
In addition to these candid photographs, sun Valley's lower then average cost of living means that a visitor to this area spent less than they would if they stayed in anymore Tony part of Los Angeles touches Beverly Hills. This also means that tourists who Choose to make Sun Valley third base of operations see how the real people of southern California live as opposed to celebrities and athletes many of which live in gated communities and you can't even see their houses. Yes, Sun Valley it Is full of real people, and it shows in the photographs that my neighbors have uploaded to Google.
Summary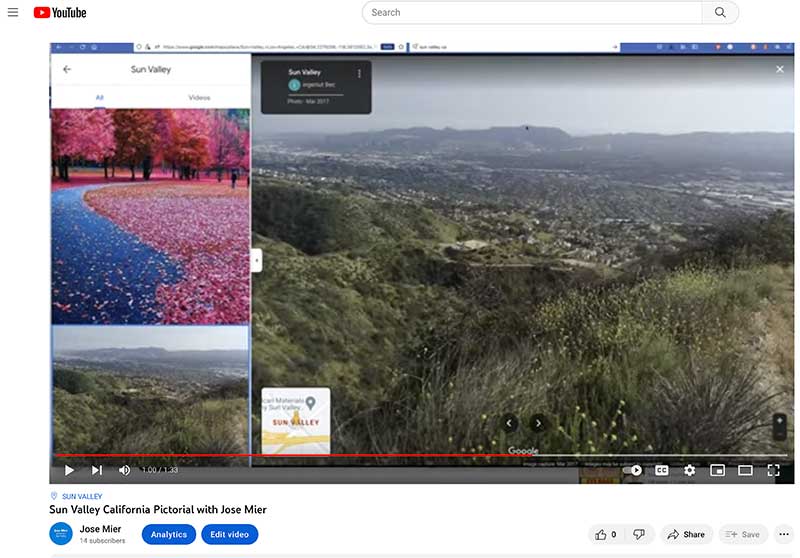 Article Name
Pictorial Overview of Sun Valley by Jose Mier
Description
A pictorial overview of Sun Valley by Jose Mier was accomplished by using photos found on a Google search.
Author
Publisher Name
Publisher Logo