Jose Mier Takes A Look at Proposed Project
If you haven't heard about it, if you're in for a real surprise. The Rory M. Shaw Wetlands project is going to transform the face of Sun Valley like no othe. No, I haven't forgotten about the Avion Burbank project and that will certainly add to the luster of our community. But the wetlands project of which I write will turn an unused and distressed area of Sun Valley into a pristine wetlands and recreational park.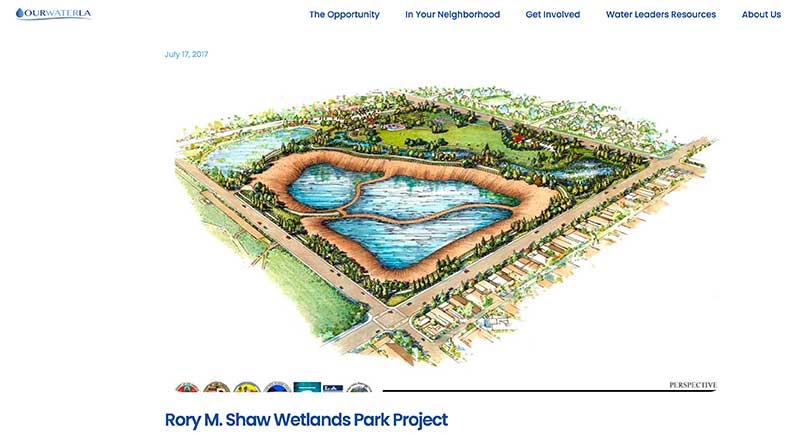 This project is part of a series aimed at collecting rain water– Sun Valley is traditionally prone to floods—and storing for repurposing it. Unlike its sister project, the Tuxford Green Multiuse Project, the Rory M. Shaw Wetlands Park will not be storing collecting rain water underground in cisterns, but rather will be using that water to fill man-made lakes and ponds in the area, supporting various forms of wildlife. Of course the extra water that we keep as result of rainstorms will also help address Southern California's recurring drought. Any attempt to catch, store and reuse rainwater is welcome in our very dry community.
As you can see from the photo I'm posting within this article the wetlands will be located within several blocks in the heart of Sun Valley California. It will turn what was once an unused eyesore of a location into a mecca for residents, visitors and tourists who choose Sun Valley as their destination and as a hub from which to visit more of Southern California. The landscaped grounds of the wetlands will provide recreational areas for families and anyone who just wishes to get out of the urban sprawl of greater Los Angeles and enjoy the outdoors and greenery.
Along with projects like Tuxford Green, several new apartment complexes and the work that is currently being done on Interstate 5, Sun Valley is rapidly metamorphosing into a true garden spot of the San Fernando Valley and a prime destination for those looking for a unique place to live.
Summary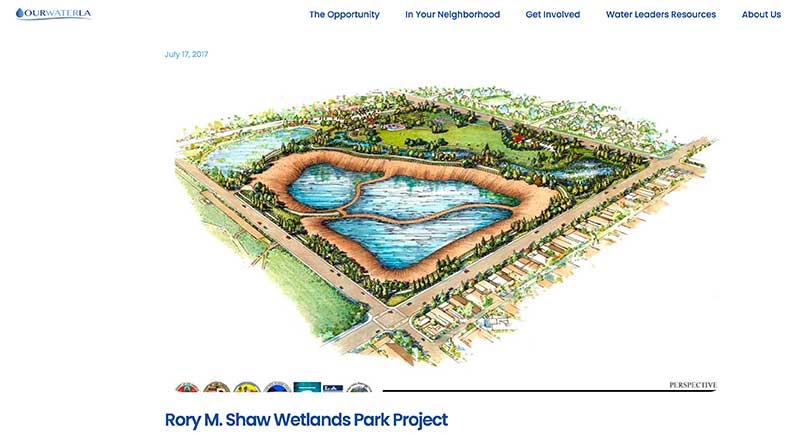 Article Name
Sun Valley Makeover: Rory M. Shaw Wetlands
Description
Jose Mier touts the upcoming project for the Rory M. Shaw Wetlands in Sun Valley, CA. The project will create wildlife and recreational areas.
Author
Publisher Name
Publisher Logo