We Need More of Them
You know, I continually do a lot of checking for lodging and hotel space in our town because I think we need more of it to prepare for and welcome those visitors to our area for either vacationing in Southern California or doing business. The unfortunate reality, however, is that Sun Valley California really doesn't have any hotels or motels. This may change when the Avion Burbank project is complete along with its hotel, however I believe this will still be within Burbank city limits. Even so the hotel is virtually on the border between Burbank and Sun Valley.
Until and unless Sun Valley builds its own hotels we have to rely on those which are in close proximity, which means hotels located in Burbank or North Hollywood. Perhaps the most well-known of our neighboring cities' hotels are the Hampton Inn and Suites which is just a stone's throw from Sun Valley, located as it is on Glenoaks Boulevard. Also close but more within Burbank city limits is the Marriott hotel on Hollywood way. Then, of course, located just off the five freeway is the Ramada Burbank on San Fernando Blvd.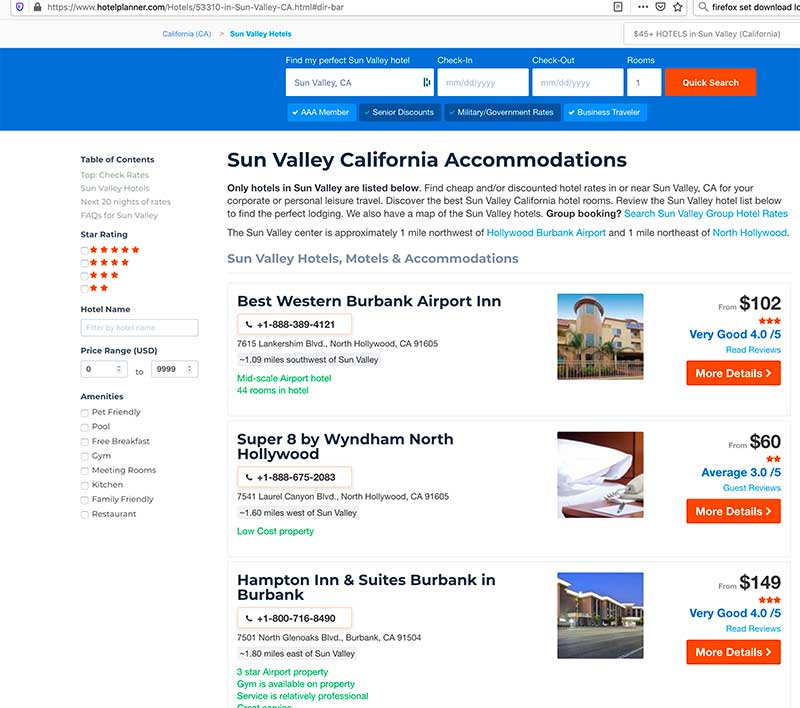 There are other hotels within Burbank and North Hollywood the visitors to our area me make use of and some of these can be found on the travel and booking sites like Hotelplanner.com. But Sun Valley really needs its own hotel property. I feel like the redheaded stepchild of Los Angeles in that our community has just about everything except its own hotel. We have a lot going for us and things that should and do draw people and visitors to our community, but the one thing we don't have is a specific hotel that we can take pride in.
Let this serve as an open letter to developers in Sun Valley, Jose Mier suggests –no, idemands–our won hotel. Let's get with it Sun Valley.
Summary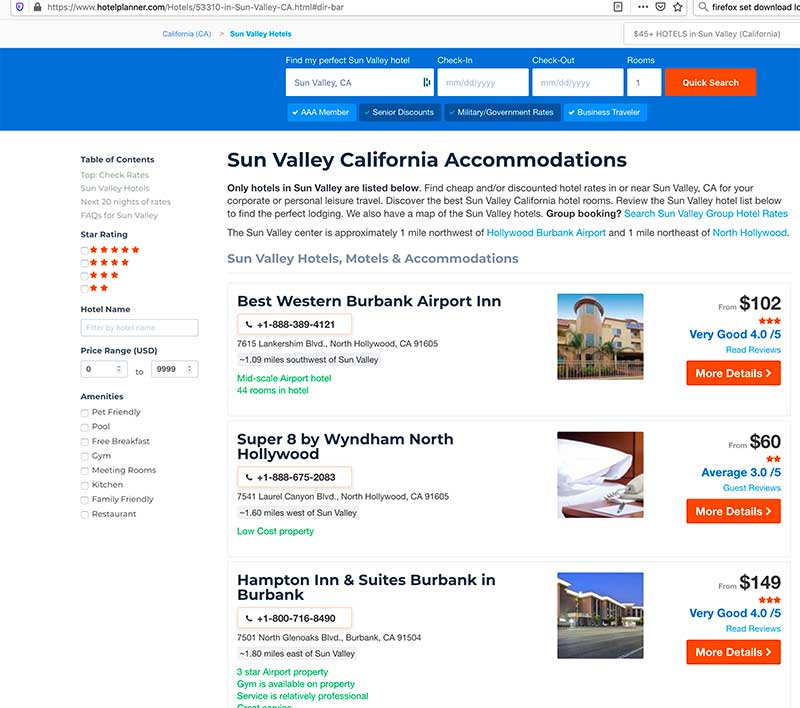 Article Name
Jose Mier and Sun Valley Hotels
Description
Jose Mier decries the fact the Sun Valley, CA doesn't have its own hotels to be proud of. We need to attract more visitors and hotels are a good way to do it.
Author
Publisher Name
Publisher Logo