Jose Mier records items of interest to Sun Valley, CA.
Hotels around the country have been severely impacted by the coronavirus as people throughout the nation stay at home and are not traveling.
For Sun Valley and the surrounding area that's an especially heavy burden. Sun Valley borders Burbank, whose Hollywood-Burbank airport traditionally receives thousands of travelers visiting or doing business in Los Angeles. Sun Valley is also close to the private Van Nuys airport and visitors use both as alternatives to the usually busy LAX.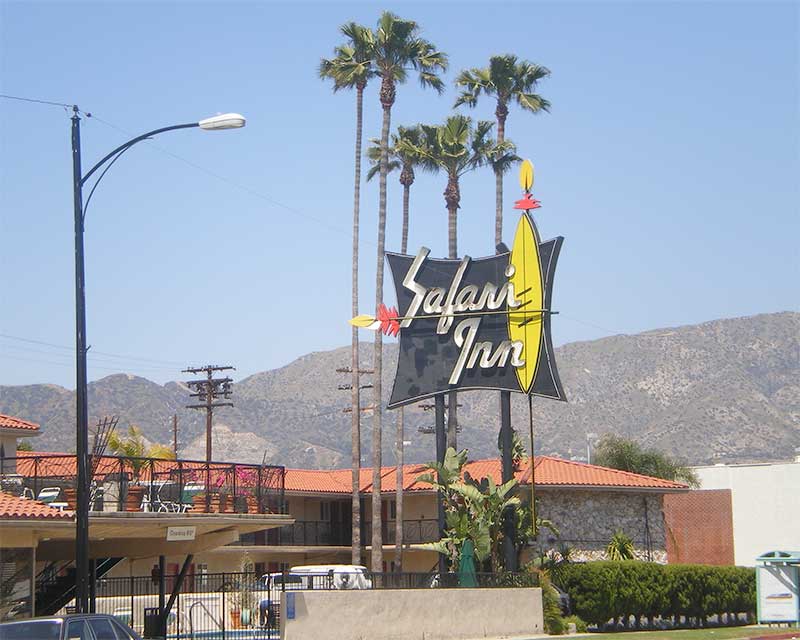 Tourists use our airports to visit nearby destinations like Universal Studios, Hollywood's Walk of Fame, Disneyland or any other number of tourist destinations. Residents in communities from Los Angeles county and as far away as Ventura county also use it as a convenient way to take a flight without the long trek to LAX.
Our hotels have been the base of operations for tourists and businesspeople because they are close to the airport as well as other destinations but with air travel down 95%, our Sun Valley hotels are suffering.
In a five mile radius around Sun Valley I can list at least 7 hotels that would normally be busy. These include:
Comfort Inn & Suites North Hollywood: 6147 Lankershim Blvd, North Hollywood
Hampton Inn & Suites Airport Burbank: 7501 North Glenoaks Boulevard, Sun Valley
Marriott Hotel Airport Burbank: 2500 Hollywood Way, Burbank
Holiday Inn Express Hotel & Suites North Hollywood: 11350 Burbank Blvd, North Hollywood
Super 8 Hotel North Hollywood: 7541 Laurel Canyon Blvd, North Hollywood
Best Western Burbank Airport Inn North Hollywood: 7615 Lankershim Blvd., North Hollywood
Quality Inn Airport Burbank: 2255 North Buena Vista Street, Burbank
This list doesn't include those hotels and motels outside that radius, in neighboring areas like North Hollywood, Burbank, Van Nuys and Studio City.
Like our Sun Valley restaurants, our hotels are feeling the COVID-19 financial pinch.
Some have been commandeered by the city of Los Angeles as places to house homeless during the pandemic. Hotels are also taking more precautions as to how and how often their rooms are cleaned and how guest are allowed to check in. Social distancing is now a way of life especially at hotels for the foreseeable future. The California Lodging website has a list of guidelines for hotels on how to deal with guest during the coronavirus pandemic.
Regardless we can only hope that the COVID curve continues to drop and that, like other states which have begun limited reopenings, California follows suit quickly. Hotels and motels in Sun Valley are just one more aspect of the devastating financial impact this virus is having on our community.